New Perspectives on Arabian Nights: Ideological Variations and Narrative Horizons (Paperback)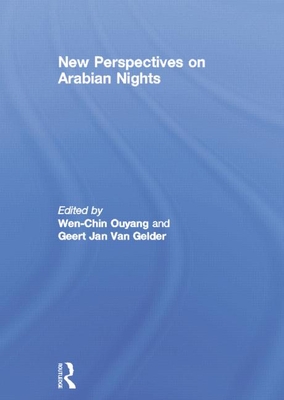 Description
---
Adopting a multi-disciplinary approach, this comparative study of a selection of The Arabian Nights stories in a cross-cultural context, brings together a number of disciplines and subject areas to examine the workings of narrative. It predominantly focuses on the ways in which the Arabian Nights have transformed as its stories have travelled across historical eras, cultures, genres and media. Departing from the familiar approaches of influence and textual studies, this book locates its central inquiry in the theoretical questions surrounding the workings of ideology, genre and genre ideology in shaping and transforming stories. The ten essays included in this volume respond to a general question, 'what can the transformation of Nights stories in their travels tell us about narrative and storytelling, and their function in a particular culture?'
Following a Nights story in its travels from past to present, from Middle East to Europe and from literature to film, the book engages in close comparative analyses of ideological variations found in a variety of texts. These analyses allow new modes of reading texts and make it possible to breach new horizons for thinking about narrative.
This Book was previously published as a special issue of Middle Eastern Literatures entitled Ideological Variations and Narrative Horizons: New Perspectives on Arabian Nights.
About the Author
---
Wen-Chin Ouyang is a lecturer in Arabic at the School of Oriental and African Studies. She works primarily on narrative and storytelling in classical and modern Arabic Literature.Geert Jan Van Gelder is Laudian Professor of Arabic in the Faculty of Oriental Studies, University of Oxford.