Nobody Is Ever Missing: A Novel (Paperback)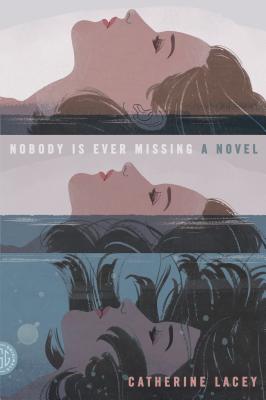 $15.00

Not in the store. We can order it and should have it in store in 3-5 business days.
Description
---
In the spirit of Haruki Murakami and Amelia Gray, Catherine Lacey's Nobody Is Ever Missing is full of mordant humor and uncanny insights, as Elyria waffles between obsession and numbness in the face of love, loss, danger, and self-knowledge.

Without telling her family, Elyria takes a one-way flight to New Zealand, abruptly leaving her stable but unfulfilling life in Manhattan. As her husband scrambles to figure out what happened to her, Elyria hurtles into the unknown, testing fate by hitchhiking, tacitly being swept into the lives of strangers, and sleeping in fields, forests, and public parks.

Her risky and often surreal encounters with the people and wildlife of New Zealand propel Elyria deeper into her deteriorating mind. Haunted by her sister's death and consumed by an inner violence, her growing rage remains so expertly concealed that those who meet her sense nothing unwell. This discord between her inner and outer reality leads her to another obsession: If her truest self is invisible and unknowable to others, is she even alive?

The risks Elyria takes on her journey are paralleled by the risks Catherine Lacey takes on the page. In urgent, spiraling prose she whittles away at the rage within Elyria and exposes the very real, very knowable anxiety of the human condition. And yet somehow Lacey manages to poke fun at her unrelenting self-consciousness, her high-stakes search for the dark heart of the self.
About the Author
---
Catherine Lacey is the author of the novels Nobody Is Ever Missing, The Answers, and Pew, and the short story collection Certain American States. She has received a Guggenheim Fellowship, a Whiting Award, and a New York Foundation for the Arts fellowship. She was a finalist, twice, for the New York Public Library's Young Lions Fiction Award, along with the Dylan Thomas Prize and the PEN/Jean Stein Book Award, and was named one of Granta's Best of Young American Novelists. Her essays and short fiction have appeared in The New Yorker, Harper's Magazine, The New York Times, The Believer, and elsewhere. Born in Mississippi, she is based in Chicago.
Praise For…
---
"Ms. Lacey has written a serious, frequently brilliant novel with a sustained intensity that is rare in fiction. It's the most promising first novel that I've encountered this year." —Sam Sacks, The Wall Street Journal

"[A] searching, emotionally resonant first novel…[Lacey's prose is] dreamy and fierce at the same time…Ms. Lacey's slim novel impressed me, and held me to my chair. There's significant talent at work here…"Nobody Is Ever Missing" gets so much right that you easily push past its small flaws. It's an aching portrait of a young woman doing the hard thing, "trying to think clearly about mixed feelings." —Dwight Garner, The New York Times

"This is how much I liked Catherine Lacey's debut novel, Nobody Is Ever Missing: I read it over a summer weekend, mostly transfixed, earmarking nearly every other page to identify perceptions or turns of phrase I might wish to return to . . . Nobody Is Ever Missing satisfies all my inchoate readerly impulses--including the primary one of getting out of my own skin and into someone else's--in a way that, say, Donna Tartt's more explicitly pitched The Goldfinch decidedly does not." —Daphne Merkin, The New Yorker

"The premise begins simply enough: Elyria has unexpectedly left her husband. And yet the proceeding narrative introduces some of contemporary fiction's most complex personal introspection as Catherine Lacey--with the ease of a master--depicts a mind that may, or may not, be breaking down . . . Elyria hitchhikes, meets a handful of characters and thinks." —Tiffany Gibert, Time Out New York

"Lacey's wise and dazzling novel... is funny, not in a zany way, but in the audaciously morbid way a Coen brothers picture is funny." —Jennifer B. McDonald, Slate

"[A] laser smart, affecting, confounding, recalcitrant, infuriating, relentlessly stylish debut novel . . . Using short chapters to stop for breath, Lacey stacks clause upon clause with unerring rhythm, one of those glorious gifts that not everyone's been given and guided by that fabulous inner ear she teases out assonances and upends predictable constructions, modulating her phrases with repetitions, inversions, and tautly-strung wit, the novel propelled by sentences that wind their way inward before springing back out with renewed velocity." —Nathan Huffstutter, Electric Literature

"Catherine Lacey's debut novel explores that deeply human question... She holds the reader rapt for 244 pages, vividly situating us--entrapping us, really." —Laura Pearson, Chicago Tribune

"Catherine Lacey's remarkably immersive and morbidly humorous debut, Nobody Is Ever Missing, reminds one of Esther Greenwood from Sylvia Plath's The Bell Jar . . . As Elyria increasingly feels that she is 'a human non sequitur' and perhaps 'a form of radiation,' Lacey brilliantly captures her decline through long, winding sentences. Her descent is as harrowing as it is magnetic." —Vikas Turakhia, The Plain Dealer

"My copy of Catherine Lacey's debut novel is dog-eared to the degree of making all those folded corners pointless. The book is one large dog-eared page, because you don't have to flip far to find sentences and sentiments that make you pause and stare at the words, those simple marvels, and emit the sort of soft 'oh' that usually comes after finishing a poem." —Scott Onak, The Rumpus

"Ever think of taking off and just going somewhere totally random? Lacey's debut introduces us to Elyria, who takes off from her stable American life to go live in New Zealand. It's a story that jumps out at you, and is full of the type of wisdom you just don't get from many debut novelists." —Jason Diamond, Flavorwire, 10 Must-Read Books for July

"Nobody Is Ever Missing has the rare quality of being totally riveting but also very quiet. I read this book as fast as I would any thriller, but instead of high-speed chases there is a woman, mostly alone, sifting through her own thoughts and memories. The narrator, a young woman who has run away from her husband and family, is traveling through New Zealand for most of the book, but this isn't a traditional quest narrative--or maybe it is, but the quest is dark and personal and indirect and circuitous." —Rachel Riederer, Guernica

"The self-consciousness of [Nobody Is Ever Missing], the sentences that offer contradictions inside themselves, will be related to by most any reader who seeks in reading the pleasure of self-recognition." —Brad Nicholson, Bookslut

"Lacey wisely chooses to structure the book using short chapters, which keeps the pacing swift . . . The short chapters have the shape and feel of vignettes, and they allow Elyria to move back and forth in time as she fills us in on the backstory that pushed her to leave . . . We, like her, are captivated by the descent, helpless to watch and wander along." —Jennine Capo Crucet, The L Magazine

"Catherine Lacey's virtuosic debut is a gutsy, lyric meditation on identity, love, transformation, and what it means to be free. It is a breathtakingly accomplished novel, and Catherine Lacey is a riveting new voice in contemporary fiction." —Laura van den Berg, author of The Isle of Youth

"A dense, subtle series of meditations on domestication, estrangement, wildness, and above all, loss and absence." —David Shields, author of How Literature Saved My Life and coauthor of Salinger

"Catherine Lacey has a magic voice like none I've ever read before. An unknown cousin of both David Markson's Wittgenstein's Mistress and Marilynne Robinson's Housekeeping, Nobody Is Ever Missing is a fabulously intelligent and witty book, and also a very moving one." —Rivka Galchen, author of American Innovations

"This book lives and breathes. It is a squall and Catherine Lacey is a force." —Amelia Gray, author of Threats

"A dark, precise jewel of a novel that does what every piece of writing should: cast a subtly new light on the world around us." —John Wray, author of Lowboy

"Catherine Lacey's voice is wholly unique, somehow managing to be both a challenge and a relief at the same time. Nobody is Ever Missing is one of my favourite books of the year, a journey to the other side of the world I won't soon forget." —Jami Attenberg, author of The Middlesteins
Thank you for shopping local!