Towards an Ecocritical Theatre: Playing the Anthropocene (Routledge Environmental Humanities) (Hardcover)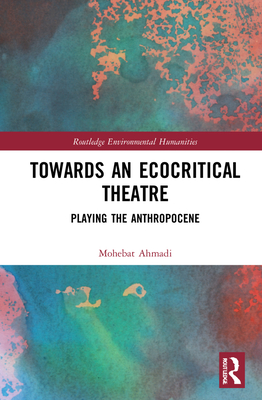 Description
---
Towards an Ecocritical Theatre investigates contemporary theatre through the lens of Anthropocene-oriented ecocriticism. It assesses how Anthropocene thinking engages different modes of theatrical representation, as well as how the theatrical apparatus can rise to the representational challenges of changing interactions between humans and the nonhuman world.
To explore these problems, the book investigates international Anglophone plays and performances by Caryl Churchill, Stephen Sewell, Andrew Bovell, E.M. Lewis, Chantal Bilodeau, Jordan Hall, and Miwa Matreyek, who have taken significant steps towards re-orienting theatre from its traditional focus on humans to an ecocritical attention to nonhumans and the environment in the Anthropocene. Their theatrical works show how an engagement with the problem of scale disrupts the humanist bias of theatre, provoking new modes of theatrical inquiry that envision a scale beyond the human and realign our ecological culture, art, and intimacy with geological time. Moreover, the plays and performances studied here, through their liveness, immediacy, physicality, and communality, examine such scalar shifts via the problem of agency in order to give expression to the stories of nonhuman actants. These theatrical works provoke reflections on the flourishing of multispecies responsibilities and sensitivities in aesthetic and ethical terms, providing a platform for research in the environmental humanities through imaginative conversations on the world's iterative performativity in which all bodies, human and nonhuman, are cast horizontally as agential forces on the theatrical world stage.
This book will be of great interest to students and scholars of theatre studies, environmental humanities, and ecocritical studies.
About the Author
---
Mohebat Ahmadi completed her PhD (English and Theatre studies) at the University of Melbourne. She is an independent scholar, and presently lives in Toronto, Canada.
Thank you for shopping local!