Tudor Textiles (Hardcover)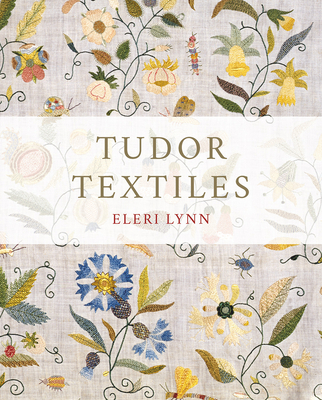 Description
---
A detailed study of Tudor textiles, highlighting their extravagant beauty and their impact on the royal court, fashion, and taste

At the Tudor Court, textiles were ubiquitous in decor and ceremony. Tapestries, embroideries, carpets, and hangings were more highly esteemed than paintings and other forms of decorative art. Indeed, in 16th-century Europe, fine textiles were so costly that they were out of reach for average citizens, and even for many nobles.           
 
This spectacularly illustrated book tells the story of textiles during the long Tudor century, from the ascendance of Henry VII in 1485 to the death of his granddaughter Elizabeth I in 1603. It places elaborate tapestries, imported carpets, lavish embroidery, and more within the context of religious and political upheavals of the Tudor court, as well as the expanding world of global trade, including previously unstudied encounters between the New World and the Elizabethan court. Special attention is paid to the Field of the Cloth of Gold, a magnificent two-week festival—and unsurpassed display of golden textiles—held in 1520. Even half a millennium later, such extraordinary works remain Tudor society's strongest projection of wealth, taste, and ultimately power.
About the Author
---
Eleri Lynn is curator of the dress collection at Historic Royal Palaces.
Praise For…
---
"Altogether there is so much to recommend this book: Eleri Lynn has carved an immensely enjoyable read out of her impressive, holistic survey of the Tudor period and its love affair with textiles."—Embroidery magazine
— Embroidery magazine
Thank you for shopping local!