Dot & Ralfie (Paperback)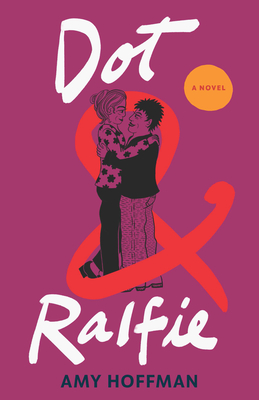 $16.95

Not in the store. We can order it and should have it in store in 3-5 business days.
Description
---
Dorothy "Dot" Greenbaum and Rafaela "Ralfie" Santopietro have been together for thirty years, but as they age, their stable lives begin to show cracks. Rife with Hoffman's characteristic wit, Dot & Ralfie takes a hard, sometimes painful look at LGBTQ+ elder care and the unique struggles that come with aging outside of heteronormative structures. Can they get through it all and stay together?
About the Author
---
Amy Hoffman is the author of the novel The Off Season and the memoirs Lies about My Family, An Army of Ex-Lovers, and Hospital Time. Formerly the editor in chief of Women's Review of Books, she currently teaches writing at Emerson College and in the Solstice Low-Residency MFA Program. Her writing has appeared in the Boston Review, the Gay & Lesbian Review, and other publications.
Praise For…
---
"Amy Hoffman creates unforgettable characters, and her scintillating wit keeps things lively even in the face of the decline that awaits us all."—Alison Bechdel, author of The Secret to Superhuman Strength

"Amy Hoffman has a unique talent for winning over her readers with distinctive characters, precise, effortless prose, and deadpan humor that can break your heart on one page and have you LOL-ing on the next. Dot & Ralfie is a shrewd examination of the many indignities of aging, economic inequality, and the broken healthcare system, all masked as an irresistible domestic comedy."—Stephen McCauley, author of My Ex-Life

"We know Dot and Ralfie from back in the day in Boston! Was it at the bar? Dyke softball? Who can remember? Anyway, it's great to catch up with them – bum knees, chair stairs, crazy jobs, money worries, aging in place. In place of what? We loved spending time with them."—Kate Clinton, humorist, and Urvashi Vaid, activist

"It's funny in all the right parts, good-naturedly grumpy where it needs to be, and wonderfully, wryly sarcastic, but author Amy Hoffman also nudges her readers to think about their own futures and what each might entail. Who will care for us when we only have similarly-aged friends to rely on? To soften the soberness of that question, Hoffman gives readers a handful of very charming characters that fuss at one another, argue, make up, scheme, and fuss some more. . . . There aren't a lot of novels specific to lesbian seniors who want something reflective of their lives so seek out Dot & Ralfie. If you're tired of the usual literature, it's the perfect alternative."—Terri Schlichenmeyer, Out in Jersey
Thank you for shopping local!