Sex with Strangers (Paperback)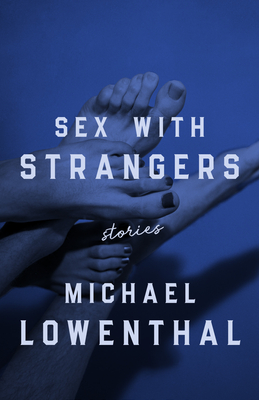 $17.95

Likely on our shelves now
Description
---
A fiercely honest exploration of the risks and rewards of contemporary relationships—and hookups—Sex with Strangers embraces the dizzying power of attraction across the spectrum of passion and infatuation. In this fearless collection, lust and loneliness drive a diverse cast of queer and straight characters into sometimes precarious entanglements.

Recognizing that any partner is unknowable on some level, Michael Lowenthal writes about how intimacy can make strangers of us all. A newly ordained priest struggles with guilt and longing when he runs into his ex-girlfriend. A woman weighs the cost of protecting her daughter from a man they both adore. A teenage busboy has a jolting brush with a famous musician. A young man tries to salvage a long-distance relationship while caring for his mentor, an erotic writer dying of AIDS.

In edgy, disquieting stories, Lowenthal traces the paths that attraction and erotic encounters take, baffling and rueful as often as electrifying. This fraught and funny volume forces us to grapple with our own subconscious desires and question how well we can ever really know ourselves.
About the Author
---
Michael Lowenthal is the author of four novels: The Same Embrace, Avoidance, Charity Girl, and The Paternity Test. He lives in Boston.
Praise For…
---
"What a stunning book this is, throwing off sparks at every turn. Michael Lowenthal's characters tread as close as they dare to intimacy, then closer. I can't remember the last time I read a collection this good."—Rachel Kadish, author of The Weight of Ink

"In this pitch-perfect collection of sly, shapely stories, Michael Lowenthal turns his discerning eye on relationships up and down the Kinsey scale. What a tremendous gift to read such wise insights into the various ways people seduce, betray, surprise, and ultimately transform each other."—Christopher Castellani, author of Leading Men

"This book, just like seeking sex with strangers in real life, is sometimes risky, sometimes about loneliness, and continuously offers lessons about the roots and vagrancies of our own desire. Sex with Strangers always leaves an impression and reminds us of the eternal resurrection of hope in the human heart."—Justin Torres, author of We the Animals
Thank you for shopping local!