The Penguin History of New Zealand (Paperback)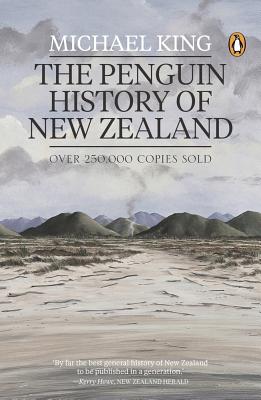 $26.95
Out of stock at the moment; would not arrive before the holidays.
Description
---
New Zealand was the last country in the world to be discovered and settled by humankind. It was also the first to introduce full democracy. Between those events, and in the century that followed the franchise, the movements and conflicts of human history have been played out more intensively and more rapidly in New Zealand than anywhere else on Earth.
About the Author
---
Michael King was one of New Zealand's leading historians. Over three decades he wrote or edited more than 30 books, most of them New Zealand history or biography. He won a wide range of awards for this work, including the New Zealand Book Award for Non-fiction, the Wattie Book of the Year (twice), the Montana Medal for Non-fiction, and, in 2003, an inaugural Prime Minister's Award for Literary Achievement