Cry Macho: A Novel (Paperback)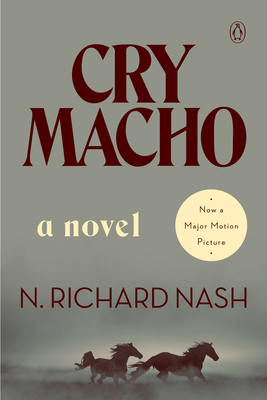 $17.00

Likely on our shelves now
Description
---
Now a major motion picture directed by and starring Clint Eastwood, a riveting novel of an aging rodeo star's last ride.

Mike's best years are behind him. There was a time when he was the best rider in the circuit, but a divorce and years of hard living have worn his body down. After an accident, his career comes to an abrupt end, but his boss gives him one last job: he must cross the border into Mexico, kidnap his boss's son, Rafo, from his boss's ex-wife, to be used as leverage in their ongoing divorce. Mike arrives to find the boy has already run away, and his plan is immediately exposed to the local police. When he finds Rafo living on the streets of Mexico city, supporting himself though petty crime and winnings from the occasional cockfight, Mike convinces the boy to come back to Texas. Still running from the law, the two set out on a journey northward that forges an unlikely friendship and forces both to reckon with the choices they've made in pursuit of being "macho." Originally published in 1976, N. Richard Nash's novel of friendship and the search for identity is now being adapted for the big screen.
About the Author
---
N. Richard Nash, (1913-2000), was an American playwright, screenwriter and novelist. Born in Philadelphia, he was one of the writers of the "golden age" of television, and the author of The Rainmaker and other plays translated into numerous languages. Often under the name "John Roc" he wrote radical works of which seven have been published in N. Richard Nash Selected Plays. Along with Cry Macho, his fiction includes The Last Magic, Radiance, and East Wind, Rain and the Roc novel Winter Blood.
Thank you for shopping local!