Discourses and Selected Writings (Paperback)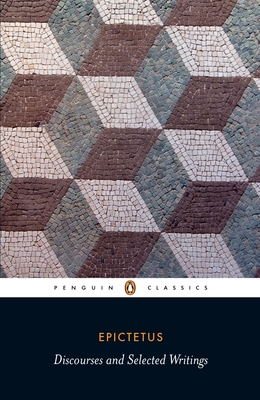 $18.00

Not in the store. We can order it and should have it in store in 3-5 business days.
Description
---
A new translation of the influential teachings of the great Stoic philosopher

Despite being born into slavery, Greco-Roman philosopher Epictetus became one of the most influential thinkers of his time. Discourses and Selected Writings is a transcribed collection of informal lectures given by the philosopher around AD 108. A gateway into the life and mind of a great intellectual, it is also an important example of the usage of Koine or "common" Greek, an ancestor to Standard Modern Greek.
About the Author
---
Epictetus (c. AD 55–135) was a teacher and Greco-Roman philosopher. Originally a slave from Hierapolis in Anatolia (modern Turkey), he was owned for a time by a prominent freedman at the court of the emperor Nero. After gaining his freedom he moved to Nicopolis on the Adriatic coast of Greece and opened a school of philosophy there. His informal lectures (Discourses) were transcribed and published by his student Arrian, who also composed a digest of Epictetus's teaching known as the Manual (or Enchiridion).

Robert Dobbin received a PhD in classics from the University of California, Berkeley, and taught history and classics at the college level. He is the translator and editor of Epictetus's Discourses and Selected Writings for Penguin Classics, as well as an author of articles on Virgil, Plato, and Pythagoras. He works as a book editor in Northern California.