Drug Delivery Devices and Therapeutic Systems (Paperback)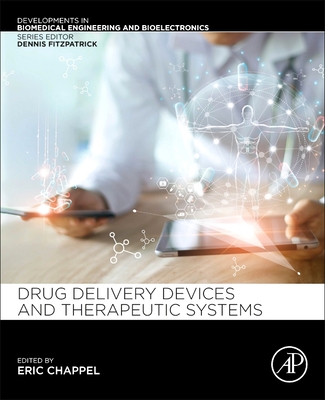 Description
---
Drug Delivery Devices and Therapeutic Systems examines the current technology and innovations moving drug delivery systems (DDS) forward. The book provides an overview on the therapeutic use of drug delivery devices, including design, applications, and a description of the design of each device. While other books focus on the therapy, the primary emphasis in this book is on current technologies for DDS applications, including microfluidics, nanotechnology, biodegradable hydrogel and microneedles, with a special emphasis on wearable DDS.
As part of the Developments in Biomedical Engineering and Bioelectronics series, this book is written by experts in the field and informed with information directly from manufacturers. Pharmaceutical scientists, medical researchers, biomedical engineers and clinical professionals will find this an essential reference.
Thank you for shopping local!